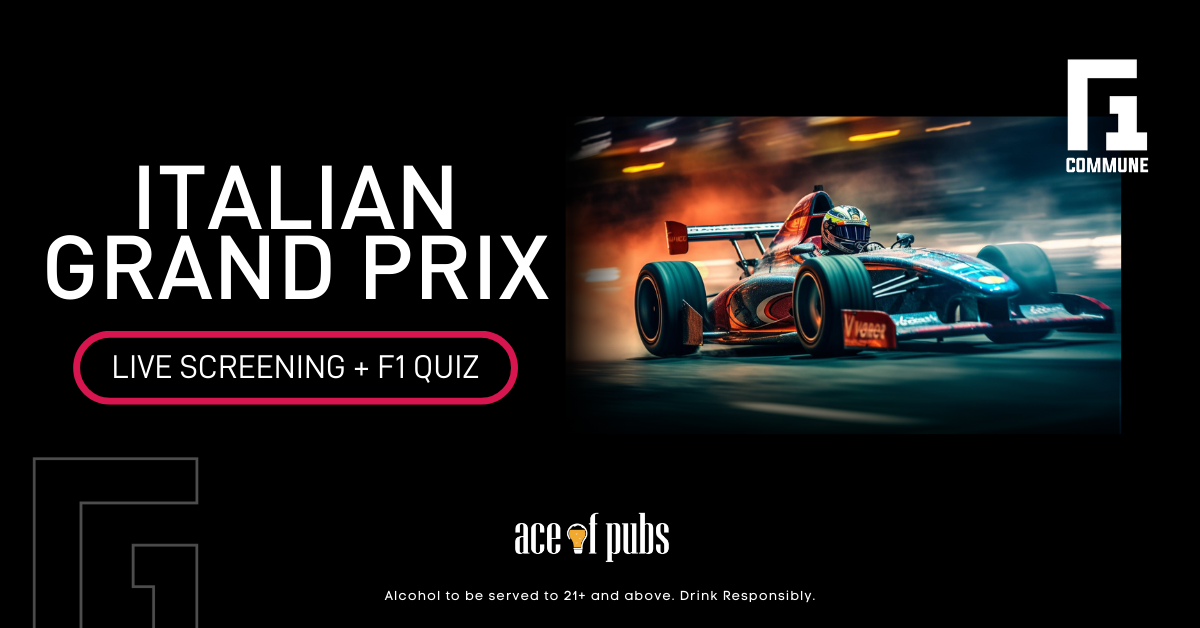 The Ultimate F1 Trivia Experience
Adrenaline. Competition. Will to win. If you think we just described Formula 1 racing, you're not wrong. But what if we told you, it could be more?
India's largest quizzing company, Ace of Pubs, brings you the weekend's action with a pit stop for trivia along the way. Grab your gearhead friends for an F1 watch-along experience like no other! Bring together your crew for some F1 fun during the race weekend to win fun prizes for your F1 trivia knowledge.
Just make sure to register for our events here and we'll reserve a spot for you in the quizzing paddock. Think of it as our own personal version of F1 qualifying except, everyone starts on the pole. Once we have your registration all you need to do is make sure you've brushed up on all your Formula One trivia and you're ready to rev your trivia engines!
All you need to do then is head to the F1 watch-along venue for race day and enjoy fun trivia questions to add just that extra bit of pace and intrigue! The entry fee will be specified at the time of registration, but don't worry, it's a fully redeemable cover charge. It's our little way of paying homage to the paid drivers in the sport.
Once at the event, the host will hand out placards with your table's allotted number on it. When the trivia begins, make sure you raise your card high to have it known and make only an answer when called upon. Everyone stands an equal chance every round to turn it around and even a Verstappen-esque streak of trivia only needs a single question to be broken.
We haven't even come to the best part yet. Your dreams of a podium finish is finally here to be fulfilled. Every correct answer stands a chance to be rewarded with drinks and other F1 goodies!
Join Ace of Pubs for an F1 screening that doesn't just end as an F1 live watch-along! Grow your pit crew and compete in the full circuit every race weekend with an F1 trivia event that can get you so much more than just the twists and turns that the asphalt has to offer.