A GUIDE TO ACE OF PUBS TRIVIA NIGHTS
Picture this. Tuesday night. You have had your 8th meeting of the week with an annoying client (is there any other kind?) and work is finally done. You are ready to take on the night with your old college gang but you are tired of the same old hangout routine. Where do you head?
Look no further than a fun night with Ace of Pubs, India's largest quizzing company with trivia nights in pubs across the country. With over 5500 events across multiple venues in 25+ cities, we are not far from you anymore.

Why Us?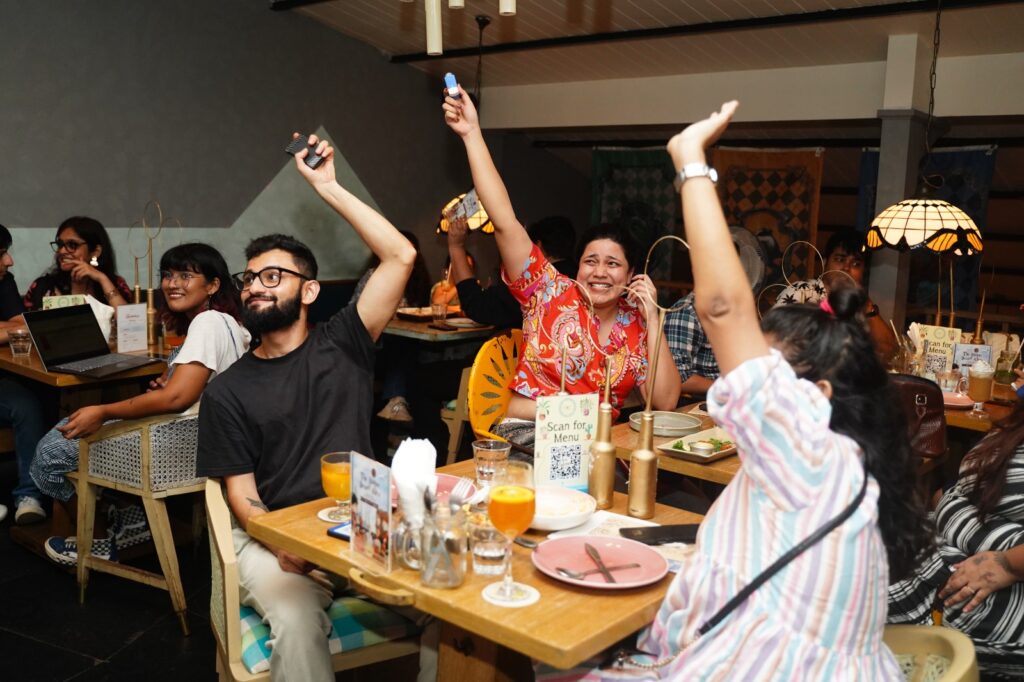 A pub quiz is an ideal setting for you to show off your wit and knowledge and climb the social ladder all while showing off your competitive side. You can go from the Morty of your group to Rick in a single night.
What can you expect from an Ace of Pubs Event?
Pit yourself against the best in trivia games to truly win your fandom's respect. With themed quizzes ranging from Marvel Trivia to World History and Movies to Music, we have something for everyone.
Our trivia nights and pub quizzes also give you the opportunity to experience your favorite sporting events with fellow fans. Revel in that last-minute goal and win prizes and goodies while you are there. Could there be a better way to enjoy game day?
Format for the Quiz: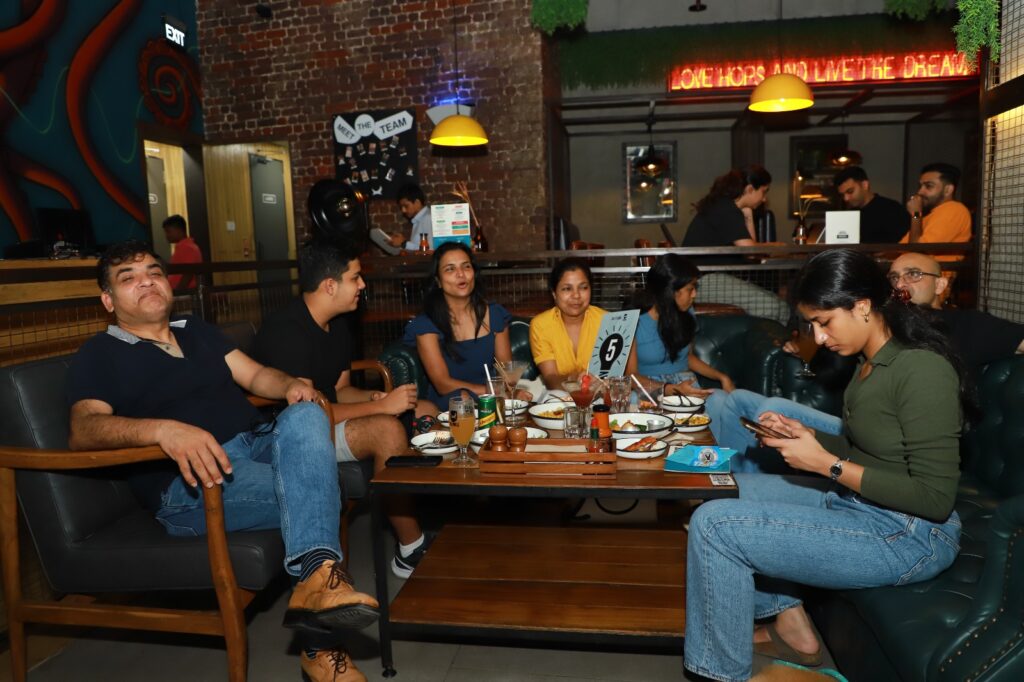 To form a team, you are only limited by your ability to bring in friends. Call yourself Sherlock and get just a Watson, or pull in with the complete cast of Friends, you can do it all.
As for the scoring? It is easy. Know answers, get points. For the few of you who catch the right event, you might just have a chance to snag the coveted 'Beer Point' and give you some cold brew to knock down while you enjoy the event.
For the lucky few that get to participate, raise the stakes with our 'auction round'. Set a challenge and test yourself. Think you are the ultimate Potterhead? Test yourself by bidding on the number of spells you can remember from the wizarding world. Beware of other wizards at the bar that may be able to outwit you though.
Even if you are a geography enthusiast and think you know the world's capital cities better than anyone else, prove it. Raise the stakes and follow through. One must tread lightly though. If you can't back up your claims, you may end up losing the opportunity to win it all.
What are the Rules?
Rule #1 remains and always will be – have fun! A trivia night event is a chance for you and your friends to come together and soak in our pub quiz events.
Once at the Quiz, you will be given a placard with an allotted number on it. You raise your placard to answer any question and only answer when the host picks your number.
We have had one too many people blame us for broken friendships, so it must be said that the host's decision is final. The only performance enhancer permitted is a mind palace. You may be as sneaky as 007 himself, but we still can't have you using any enhancers (à la Google). Any Sheldon Cooper instincts to answer out of turn will also be met with a prompt Bazinga.
What is your reward?
You are already having fun now, but here is how you make it the ultimate hangout. One word. Prizes. You even stand a chance to win drinks as a reward for correct answers. Cannot get your weekend movie plans in place? Win enough and get the chance to catch the latest flick at a cinema near you.
Won too much and now you are in trouble with a hangover? We got you covered. With prizes from Morning Fresh, we sort not just your night, but also the day after. Need to stock your room with goodies from your favorite fandom? Our themed quiz events give you the chance to win exciting merchandise from the Souled Store for knowing the right answers.
How do we get there?
Just bring your friends and your best trivia knowledge. Follow us on Instagram for our latest events and make sure you register at the Website before you are there.

Walk-ins are always appreciated but do you really want to risk the chance to prove your ability on a single click? So, what are you waiting for? Click here for the best way to get your weekday groove going.