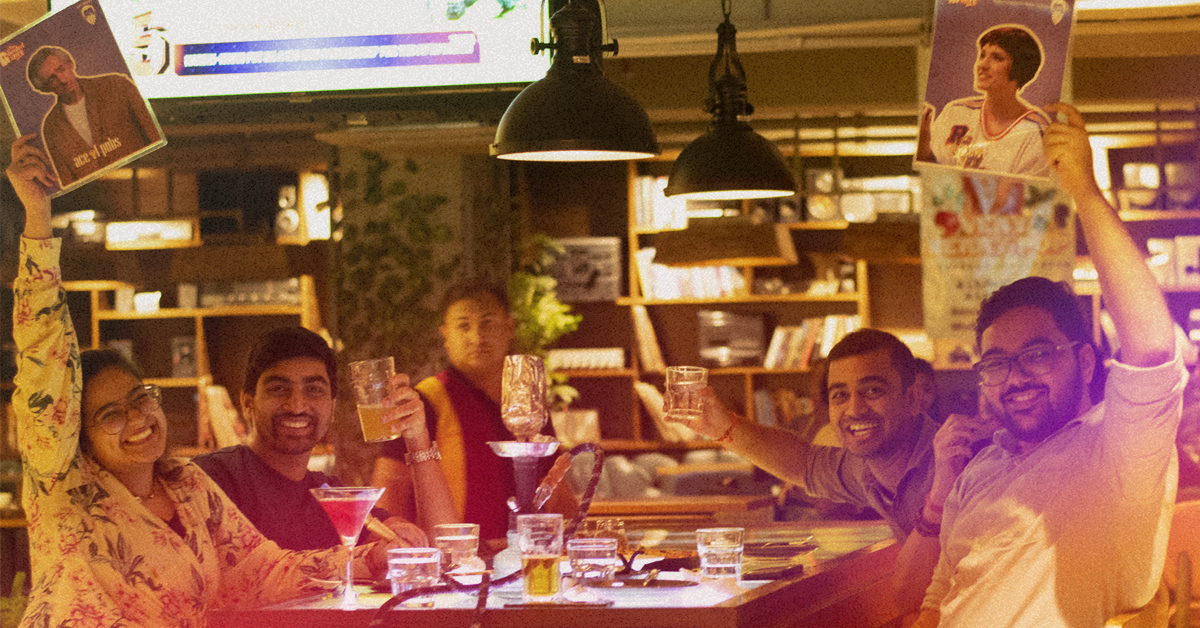 Discover the Magic of Pub Quiz Nights: 5 Compelling Reasons to Ditch Binge-Nights!
This should not be allowed. Having this much fun at a place that is this accessible, with virtually no entry fee should not be something that anyone would ever have thought of. And yet, Ace of Pubs makes it possible.
India's largest quizzing company, Ace of Pubs, brings you a whole host of events that can get your weekdays buzzing with excitement. Here's why you need to ditch googling "things to do around me" on weekday nights and binge-ing that same old comfort rerun of your favourite show and switch up your schedule with some cool events happening around you!
1. FREE REGISTRATION:
While our events should be worth golden Galleons in registration, we believe that fun should come at no cost! Most of our events are free and don't charge any registration fees. The only condition that remains is that you must register for the event through the link on our page to make sure we reserve a seat for you.
Check out our website for the event being listed on it and you're good to go!
2. FIND YOUR FIEFDOM:
In cities where we struggle to find anyone that shares our interests and discovering new friends is always an additional task. But we're here to make it easier for you!
Trivia fans all share one thing in common. We're about people that just want to have a fun night out, and we are always open to new experiences. An Ace of Pubs quiz is the best place in the city to meet kindred spirits that just enjoy knowing answers just for the fun of it!
Our themed events bring together fans across cities. It's almost like we could recreate a certain jingle from 'The King Of Good Times' across our events. If you're itching to replace that phrase with the name of the brand, that's how you know this is the right event for you!
3. REWARDS FOR RANDOMNESS:
Ever had that moment where you're wondering why your brain has stored some information instead of the actually 'important stuff'? The answer is a trivia event.
Test the Random Access Memory of your brain to its limits and see why there is in fact a reason that you kept all of those facts in your head.
As if the feeling pride at knowing wasn't enough. We don't just stop there. You can win drinks and exciting merchandise from our partners like The Souled Store as rewards for the right answers at every instance!
4. MAKE YOUR HOBBIES YOUR STRENGTHS:
Here's the best part, your binge nights so far have not gone to waste! With themed events spread around regional OTT as well as international shows like FRIENDS and The Office, we make sure that no fandom is left behind.
Potterheads assemble at our events every year to mark the birth of the 'Boy Who Lived' with a trivia-tastic celebration to cap the night and our How I Met Your Mother quizzes are Barney certified Legen- wait for it – dary! Legendary!
Why look for more of the same with a night in when you can have so much more fun at a night out? Don't believe us? What's the harm in giving it a try? Not like there's a registration fee.
5. A NEW WAY TO BREAK THE MONOTONY:
We're all looking for something different from the 9-5 (read 9-9) that breaks the monotony. We've hung out with our friends and recounted our shows enough times to know that exact season and episode of a specific dialogue. Now it's time to put that to good use winning you the goodies.
Ace of Pubs brings you the perfect combination. Free registration, the ultimate rewards for trivia you already knew you had and a great way to enjoy your evening in the city! Click the link here to find out the events listed closest to you and come be a part of our next celebration!